Navtaj Sandhu
Navtaj Sandhu's interest in mental health, and Soch Mental Health specifically, comes from a recognition that far too many people in the South Asian community struggle in silence. Her desire to take part in making conversations about mental health more comfortable, welcoming, and open, led her to join Soch Mental Health's Board of Director. Navtaj aims to utilize her CPA, CMA designation and work experience to assist Soch with developing a financial strategy, tracking financials, and overall setting up the organization for success.
Iman Grewal
Iman Grewal is an Artist, Certified Yoga instructor, Ayurveda specialist and passionate mental health advocate. Growing up, Iman witnessed her family members struggle with extreme mental health challenges within her own home which led to further isolation within the South Asian community due to the lack of understanding and stigma related to mental health and mental illness. Iman is currently working for the Canadian Mental Health Association where she serves as an Entrepreneur career coach supporting entrepreneurs and their mental health.
Sukhman Grewal
Sukhman Grewal is proud to be a member of the Soch Mental Health Board of Directors. Sukhman's interest in mental health developed while in law school where she learned the importance of bridging the gap between the community and the stigma of mental health and seeking support. Sukhman is an associate in the Family Law practice group at Keyser Mason Ball, LLP. Sukhman advises on all matters related to divorce, child support, custody and access, spousal support and division of property. Through her practice, she aims to connect her clients with the appropriate mental health resources to address the impacts of separation and divorce. In her spare time, Sukhman enjoys experimenting with new recipes and travelling.
Nitika Rewari
Nitika is the Commission's Director of Prevention and Promotion Initiatives and leads programs and initiatives that are focused on suicide prevention, mental wellness, and life promotion. From grass-roots, evidence-informed, capacity-building projects to national initiatives, the Commission is striving to build consensus and drive system transformation.

Nitika has been with the Commission since 2013 and has led several national and international initiatives in the areas of workplace mental health, student mental health, employment for people living with serious mental illness, and suicide prevention. Nitika has extensive experience in strategic planning, program management, stakeholder relations, program evaluation, and knowledge exchange.

Nitika has earned a Master of Science in Biotechnology from Northwestern University in Chicago as well as a Bachelor of Science from University of Toronto. She is currently a Board member of three organizations, namely, Canadian Mental Health, Ontario, Distress Centre of Ottawa and Region, and Soch Mental Health.
Harman Grewal
Harman is a creative changemaker that has an unwavering commitment to championing communities around arts, culture and innovation. Upon graduation from Western University, specializing in Visual Arts with a major in Psychology, he volunteered his time delivering workshops to high school and elementary school students on the power of creativity in Nepal. Upon arriving back home, he co-founded Brampton's first co-working space and community incubator for the next generation of creative entrepreneurs. After LAB B, Harman joined ventureLAB as the Director of Innovation Space and later transitioned into the Director of Partnership Operations where he led the organizations Tech Undivided project to support scaling women-led tech companies. Recently, Harman worked with the visionary team at the Autonomous Vehicle Innovation Network within the Ontario Centre of Innovation to support the development of a provincial Skills and Talent Strategy for the automotive and mobility sector.
In parallel, Harman continued developing his own art practice while creating opportunities for career sustainability. From exhibiting at community events, dropping limited edition prints, to now focusing his time on becoming a tattoo artist.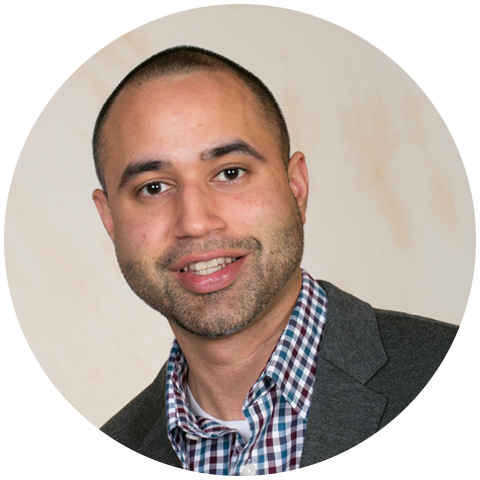 Sam Perhar
Sam holds a BBA from the Schulich School of Business and post graduate certifications from the Canadian Institute of Chartered Accountants and the CFA Institute. Sam has held leadership positions in Corporate Advisory, Finance, Sales, Strategy and Operations across various organizations including Deloitte and Touche, Commonwealth Bank of Australia and Cisco Systems. He has gained a diverse perspective after working and studying in other parts of the world such as the UK, India, and Australia. Sam is passionate about supporting the community and normalizing conversations around mental health.
Jaskarn Grewal
Jaskarn is an Accountant with 8+ years of experience. Currently a Director of Finance at a tech startup in Toronto, Ontario. Jaskarn has always been on the industry side of accounting with beginning his career at a global video game company. As a pastime, he enjoys watching sports, trying out new restaurants. travelling the world with his wife and being father to his dog, Milo.
The founders
Jasmeet Chagger, RN, BScN, MSc
Jasmeet's interest in mental health began at a young age when she witnessed a loved one struggling with alcohol addiction. Growing up in a South Asian Punjabi culture meant that Jasmeet's family members did not openly discuss their feelings or personal problems due to the stigma associated with mental health concerns and the fear of judgment from the community. This resulted in a lack of communal support, isolation and confusion about how to help the family member who was struggling and strongly needed professional assistance.
The personal experience of struggling to understand familial mental health problems while haphazardly navigating the mental health system strengthened Jasmeet's passion for this area and she pursued a career as a mental health and addictions nurse.

Jasmeet's Masters of Science in Nursing thesis explores the perceptions of alcohol use and the impact of problem drinking among South Asian Punjabi families.
Maneet Chahal, RN, BScN, MSc
Maneet's passion for mental health sparked at a young age when she witnessed her loved ones to be battling with anxiety and depression. Through her nursing studies, Maneet has held a special interest in culturally safe care and ensuring that professional interventions were resonating with the values and beliefs of each individual. It was her international nursing placement in Southern India, that opened her eyes to the extreme mental health disparities within South Asian communities.
With kicking off her career at Sunnybrook Hospital and then working on an ACT Team in Brampton, she realized how badly her community needed help. One night, frustrated and passionate to bring change, she called her best friend, Jasmeet, which was the start of this powerful initiative.
Since starting SOCH, Maneet has completed her Masters of Science in Nursing from McMaster University in 2018 where her thesis focused on studying the South Asian Punjabi community's experience of having accessed mental health services for depression in Brampton.