Anti-Trafficking Workshop
April 14, 2021 @ 7:00 pm

-

8:30 pm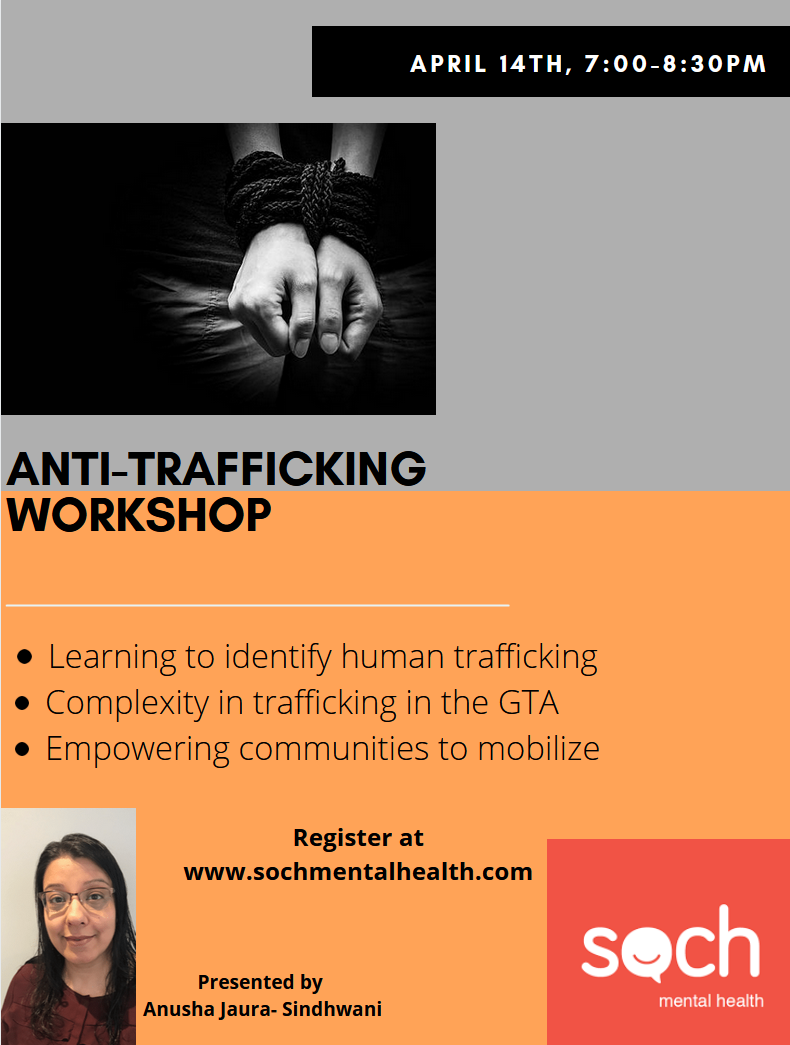 Join Soch Mental Health's Digital Space to learn about the complexities of human trafficking in relation to the South Asian community
About this Event
On Wednesday April 14th, 7:00-8:30 PM EST come and join the SOCH Mental Health as we open up the conversation on human trafficking. This event will share information about the different types of trafficking that occurs in Ontario.
Facilitator:
Anusha Jaura-Sindhwani is a social worker with the Children's Aid Society of Toronto. She has 20 years of experience in the child welfare sector, working with children, youth and families in assessing safety, strengthening support and advocating for clients using an Equity lens.
Her areas of expertise include: domestic violence and its impact on children, Anusha is also on the Human Trafficking Committee which looks at prevention and supporting youth at risk of trafficking. In addition she is a chair on the Suicide Panel and consults with staff who have youth on their cases, at risk of suicide.
Anusha has done extensive work with men and fathers who use violence and facilitates a group for them to learn positive fathering and strengthening their relationships with their children.
**Rescheduled from March 24th**