SIT-NESS: Virtual Punjabi Fitness for Seniors while sitting on your chair!
February 6, 2021 @ 11:00 am

-

12:00 pm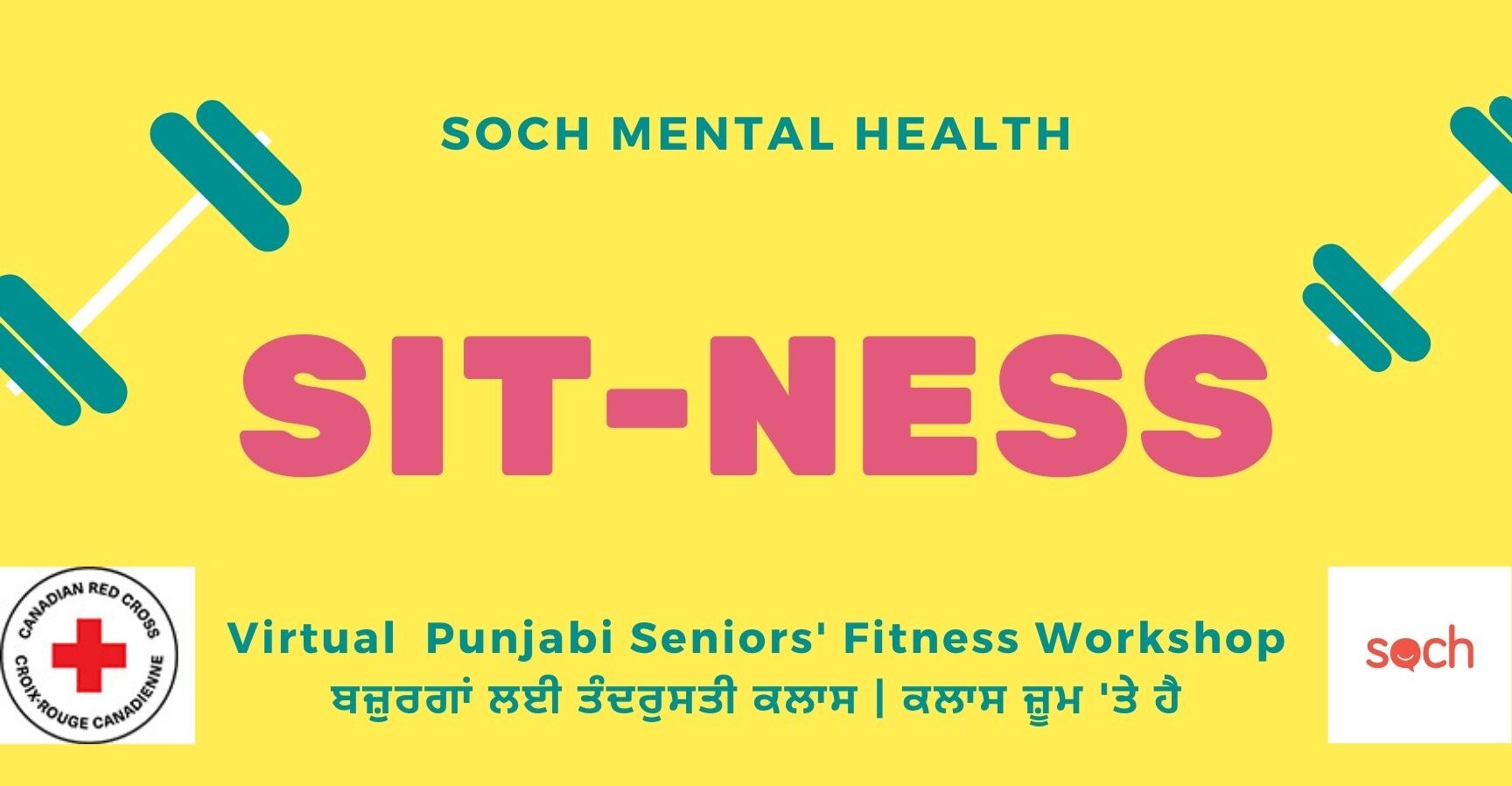 About this Event
Virtual Punjabi Senior's Fitness Workshop will target the mental and physical wellness of our valuable community members.
Who can attend: The seniors' workshop is suitable for all ages and takes place while seated. You can have a family member attend with you.
Recommendations: Wear comfortable clothing and bring a water bottle.
A Message to Seniors: The exercises are simple and easy to follow. The goal is to make you smile and show you how can add simple moves into your daily lifestyle.
** A Zoom Link will be emailed to you**
ਕੌਣ ਆ ਸਕਦਾ ਹੈ: ਬਜ਼ੁਰਗ ਕਸਰਤ ਕਲਾਸ ਕਿਸੇ ਵੀ ਉਮਰ ਸਮੂਹ ਲਈ ਹੁੰਦੀ ਹੈ. ਤੁਸੀਂ ਆਪਣੀ ਕੁਰਸੀ 'ਤੇ ਬੈਠੇ ਕਸਰਤ ਕਰੋਗੇ | ਤੁਸੀਂ ਇਕ ਪਰਿਵਾਰਕ ਮੈਂਬਰ ਤੁਹਾਡੇ ਨਾਲ ਹਾਜ਼ਰੀ ਭਰ ਸਕਦੇ ਹੋ |
ਸੁਝਾਅ: ਆਰਾਮਦਾਇਕ ਕਪੜੇ ਪਹਿਨੋ ਅਤੇ ਪੀਣ ਲਈ ਪਾਣੀ ਲਿਆਓ |
ਬਜ਼ੁਰਗਾਂ ਲਈ ਸੰਦੇਸ਼: ਕਲਾਸ ਸੌਖਾ ਹੈ | ਕਲਾਸ ਤੁਹਾਡੇ ਲਈ ਮੁਸਕਰਾਉਣ ਅਤੇ ਮਨੋਰੰਜਨ ਕਰਨ ਲਈ ਹੈ |