Sunehri Soch ~ What you think you create!
May 30, 2021 @ 2:00 pm

-

4:00 pm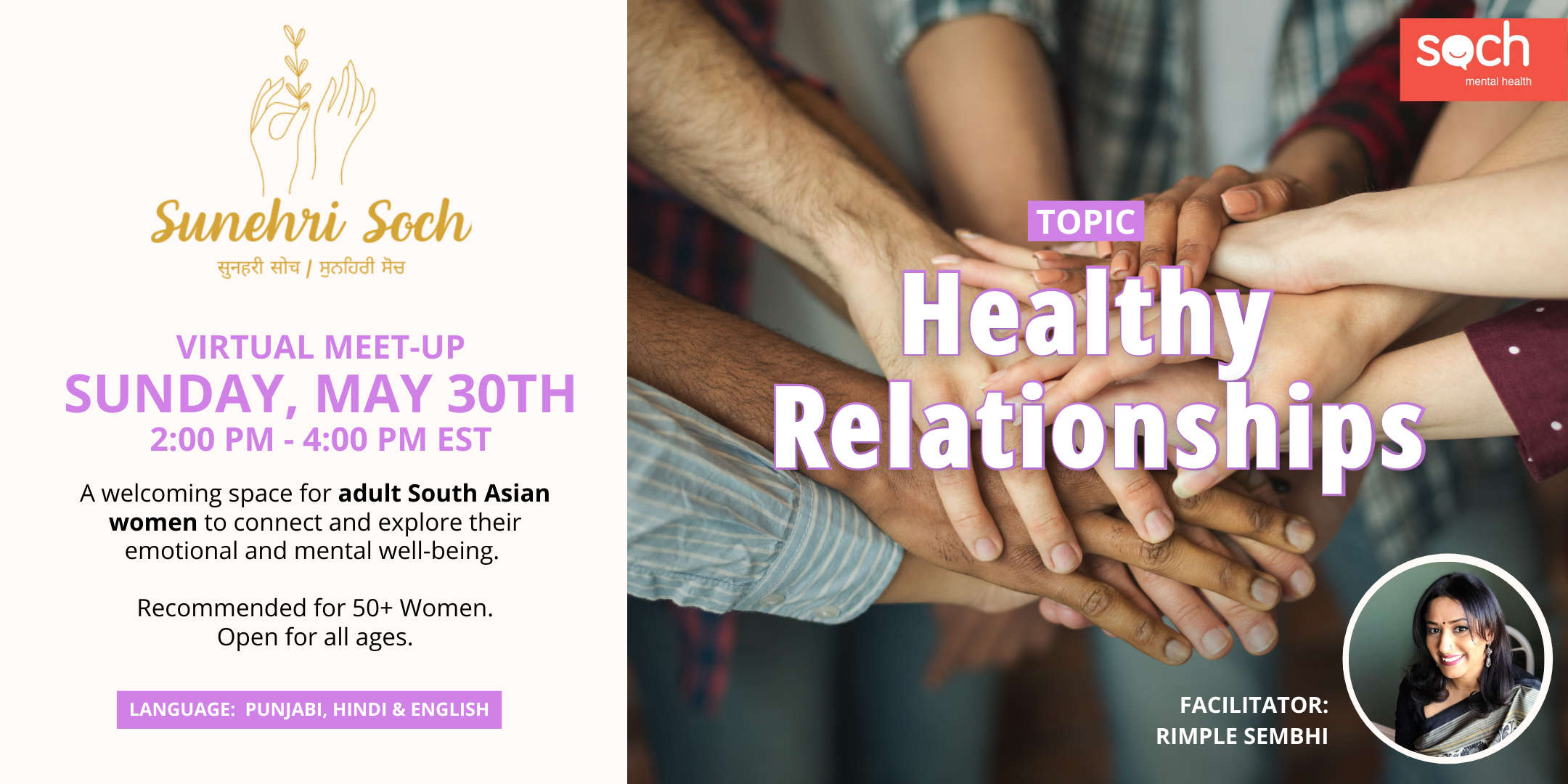 A welcoming space for adult South Asian women to connect, share their experiences, and explore their emotional and mental well-being.
About this event
"A woman is the full circle. Within her is the power to create, nurture and transform." – Diane Mariechild
But even the full circle needs another circle to connect with and respond on a deep level.
That's exactly what Sunehri Soch is. It is a circle, a group, a vibrant friendly community of empowered women from all axes of life, supporting one another and find the meaning of true joy every day. This online group is open to all women, however we are focusing on South Asian women who are 45+.
Women spend their lives caring for and loving their families. It is finally time to discover the need and the importance of self-care. When we pay attention to our interests and find joy in things we might have forgotten along the way, we are able to feel so much better about ourselves. We look forward to meeting some amazing women who are looking to bring their talents/experiences and share them with others.
Please share this event with your moms and aunts and anybody in need for a group that is beyond the small talk.
Details
Monthly Virtual Meet-Up – SUNDAY
Time: 2:00 PM – 4:00 PM EST
Language: Hindi, Punjabi, Urdu & English
Please register and a Zoom link will be sent to you.
Join Our Facebook Group – SunehriSoch : www.facebook.com/groups/sunehrisoch/
Meet your facilitator: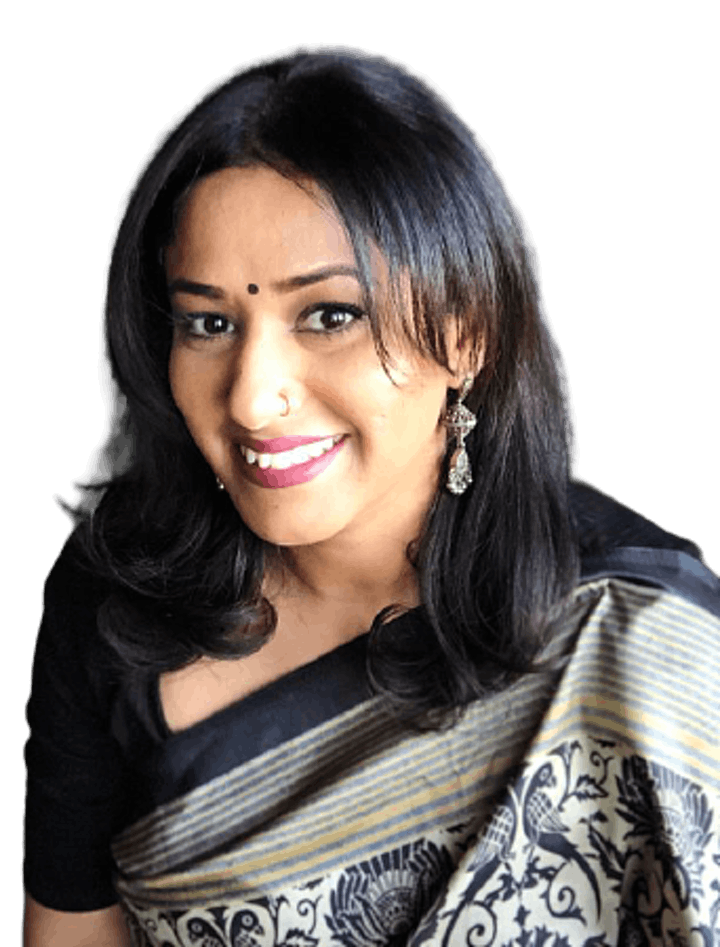 Hello, I am Rimple Sembhi and I live in Brampton, Ontario. I am a warm, friendly person who is always looking to put a smile on faces. As I started my journey of self-discovery almost a decade ago, I never knew where I would be heading. Like most people, my journey started while looking to break free from the dark clouds that used to show up quite frequently. While looking to find answers for many life questions and finding solutions to the challenges, I started my journey exploring the Universe. The more I opened up to the Universe, the more it started opening up to me and answers started pouring in through books, videos, podcasts etc. As I continue my journey discovering many secrets of this Universe, my heart fills with gratitude for the peace, love and light I am showered upon.